Ponds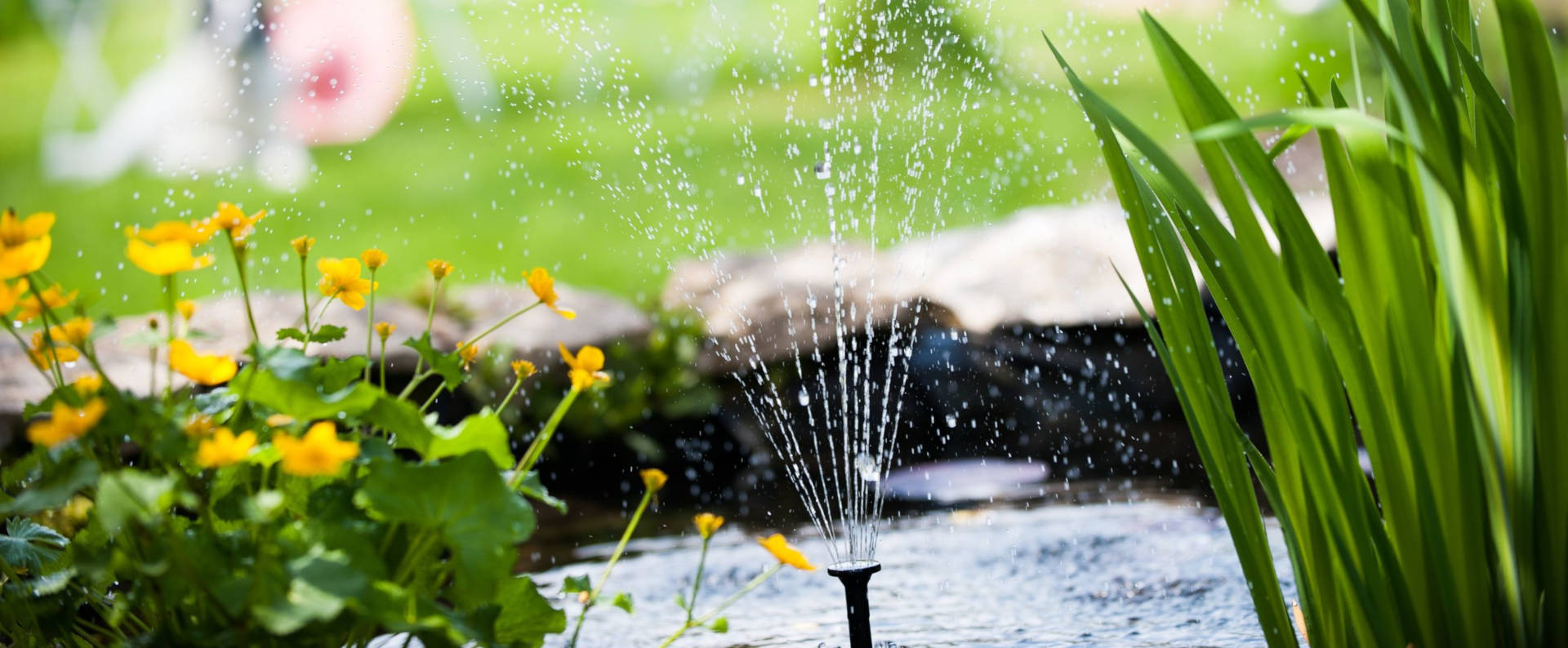 Ponds, Liner, Fish, Pumps, Filters, Food & Accessories
Our pond section has everything you could need from building a pond to maintaining, upgrading and keeping it a healthy environment for your fish.
We stock everything for a small pebble pool up to the biggest pond. Advice comes free of charge and we are here to help and guide you into making the correct choices for your pond.
Pond liner
The pond liner is cut to size and we offer the best prices in the area.
We stock 0.5mm PVC and 1.0mm rubber pond liner in many widths.
Please phone for a quote. We won't be beaten!
Preformed ponds
We have a large selection of ponds in stock and many to order. Free local delivery.
Pumps
We are major stockists for Oase, Pontec and Hozelock. If you are not sure which pump you need, call in and ask the experts. Our pump prices are very competitive and all pumps come with long, no-hassle guarantees.
We also keep smaller ranges of other brands. All our pumps come with long guarantees, expert instore advice and very competitive price tags.
Filters
We have a large slection of filters in stock from Hozelock, Lotus, Pontec, Oase etc. Small ponds, big ponds - we've got filters for them all. Greate range of ultra-violet clarifiers and blanket weed controllers.
Pond Food
Large range of pond food, Tetra, Nishikoi, Hikari all at the best prices around!
Accessories
If it's made we probably stock it. Medicines, treatments, pond air pumps, UV tubes, filter medium, hose, fittings, nets, cat and heron scarers, aquatic compost, the list is to long to mention.
Pond Vac
We have pond vacs for sale or hire. The pond vac is just the job for tackling grotty sludge infested ponds, it makes light work of a normally very laborious job. If you want to try before you buy or if you don't use one very often then why not hire it? At only £15 per day its not to be missed.
Pond Fish
We pride ourselves on the quality and health of our fish. We have been using the same suppliers for many years now and offer a varied selection of Koi, Shubunkins, Sarasa, Orfe, Comets, Tench etc. This means you are getting high quality fish at fantastic prices!
Pond Plants
Good range pond plants instock, marginals, lilies etc.